As a new driver, one of your main priorities is going to be to make sure you know all about why your car needs regular maintenance. As part of owning a vehicle you want to keep your pride and joy on the road and as safe as possible. It's vital you stay on top of maintenance at home as well as booking your car in for an MOT and service annually.
When do I need to book my car in for an MOT and Service?
Depending on the age of your vehicle will depend on whether it requires an MOT. Vehicle less than three years of age you do not need to have an MOT test. Once the car meets the third year of its registration, it is imperative that you book your car in for an MOT in Milton Keynes. As a legal requirement, you will find without an MOT you cannot insure your vehicle.
We usually recommend having your car service booked into a car servicing centre annually to ensure maintenance is consistent. It also looks good for your vehicle when it comes to selling it if you have a full service history.
Do I actually need to bother having an MOT carried out?
Every car in the UK is required to have an MOT; it ensures all vehicles are in a roadworthy condition. It checks the safety of the vehicle so that the owners and other road users are as safe as possible.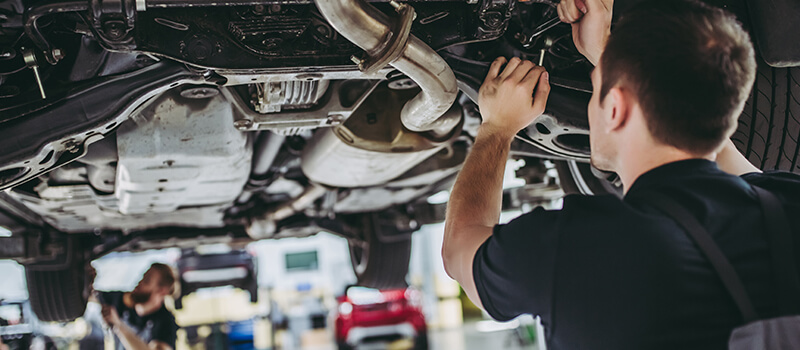 What is covered in an MOT?
Essentially an MOT test carries out all relevant safety checks on the vehicle from tyres, brakes, windscreen wipers, engine and interiors such as seat belts and steering. Not only is it checked to see if it meets safety regulations but it also put in place to check to see if it meets environmental regulations. If you would like to know exactly what is checked during an MOT, we recommend taking a look at the gov.uk Car parts checked at an MOT.
Why do I need to take my car to an approved test centre?
Any garage that offers MOT testing needs to be approved by the DVSA, one of the best ways to know if the garage is approved is to look out for a blue sign with three white triangles as shown below.
How do I know when my car needs to have it's MOT renewed?
When you purchase a second-hand vehicle, you have to ensure you have been given all MOT certificates. This will show you when they were last carried out and indicate when you need to book yours in. Alternatively, if you have not been given such documents thanks to the internet you can now check your MOT status online at gov.uk.
What happens if I do not have the certificates?
It is always important for you to keep your certificates, however, do not panic if you have lost them. You can get the pass certificate from the garage that carried out your test. They have to report your vehicle as having its MOT completed so will have a copy.
How is a service different to an MOT?
While an MOT is a test to ensure whether your car is safe to run a service is there to show wear and tear od your vehicle. A regular service prevents this wear and tear from becoming a serious fault. It also ensures your car is running smoothly at all times and will help you prevent serious or expensive faults from occurring.
What is check during a car service?
Depending on the type of vehicle you have will depend on the different checks you have on your vehicle. Up to 50 different components are checked and adjusting in your car including:
Oil
Oil filter
Tyres, lights, brakes and exhausts
Coolants and hydraulic fluid
Suspension
Battery
Steering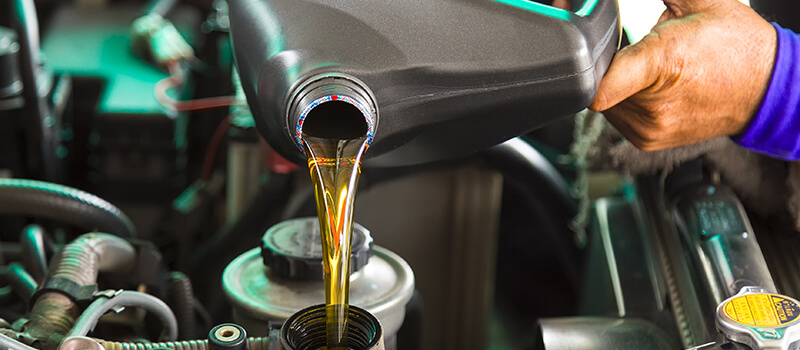 How does it save me money
There are different aspects of your vehicle that can save you money over time if you have a regular car service such as:
Fuel – if your car is healthy it will run more efficiently making it more affordable to run.
Small problems – by taking care of small issues you are saving yourself money in the long run. A lot of people tend to leave small problems over long periods of time which inevitably makes them much worse. If you leave the problem to worsen, you are more likely than not going to have to fork out a significant amount of cash to fix it.
Lifespan – a car that has been regularly cared for is more likely to run a lot longer, which saves you from having to purchase a new car anytime soon.
Selling a car – when it comes to selling your vehicle has a full-service history it makes it more appealing to potential buyers as they know the car has been looked after while being with you.
Why are MOT and Services so important?
As a new driver, there are numerous checks you should be carrying out every couple of months to ensure the safety of your vehicle. Having an MOT and service could effectively save your life. We often tend to rely on our cars without carrying out the necessary checks however there have been hundreds of accident caused by those who have not carried out maintenance on their cars which could have prevented the severity of the incident. An MOT is only carried out once a month; we always recommend leaving six months between your MOT test and your service. If your MOT and Service are tested at the same time, there are a number of faults or damage that can occur during 12 months.
Always take your vehicle to an approved garage, so you know your pass certificate is legal. You will also notice that without a pass on your MOT you cannot have your vehicle insured which is also illegal. Each test is there for you and other drivers safety so while it may feel like your out of pocket; your life is priceless.