Why choose our driving school?
At Drive247 Luton, we keep our main aim straightforward – to get you passed in as little lessons as possible as a safe driver. We believe that taking driving lessons and passing your test is a huge milestone in gaining independence.
This means that we know that helping you to pass in the optimal amount of driving lessons in Luton will help towards you achieving your goals but also hopefully inspire you to pass us on to your family members and friends.
We boast an excellent first time pass rate of 92%. One of the reasons for this is that we only take on the best instructors. We are not a company who's sole focus is on the franchise. We won't take on instructors for the sake of making money in the short term, with all of our goals being long term.
All of our driving instructors in Luton are fully qualified and graded 5 or 6 in their latest check test.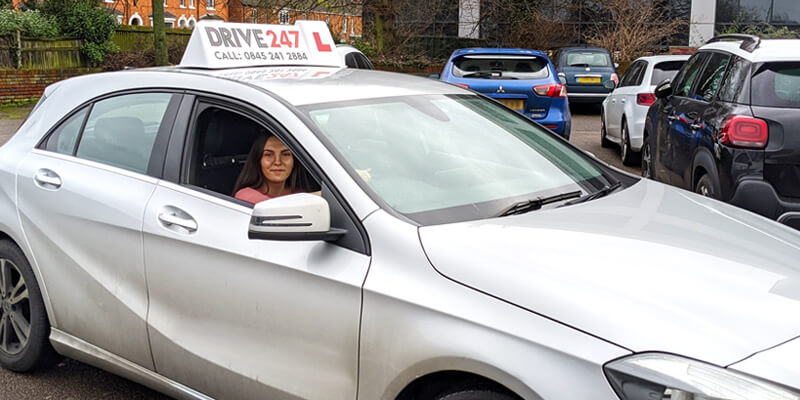 Pass rates in the last 3 months

Andy Brown(Driving Instructor)
I love my job as a driving instructor for Drive247 Luton – helping others is great and I love seeing someone progress and become a great driver. The best feeling is when one of my pupils passes. Drive247 Luton are absolutely brilliant.

Sarah Abbott(Pupil)
It took a long time for me to get into my driving lessons, having a bad experience with a previous school. Drive247 Luton managed to make me more confident and make me want to drive again.

Sam George(Pupil)
I took an intensive course with Drive247 Luton and I'm really happy with everything. They helped me loads with my theory which I struggled with. I took 20 hours over 2 weeks and I passed first time with 2 minors!